---
Astronomy Online Store
.
Reload the page (F5 key) to see a random selection of items below.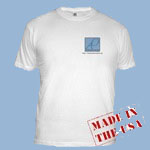 ---
---
Stumble It!

Welcome to Astronomy Online
A legally blind photographer/astronomer on disability so I use this site to contribute to society.

Last Updated: October 24, 2012 added graphics for the 88 constellations under Observation/The Night Sky.

This site is a testament that even though I have a physical disability - legally blind - I can still do things that helps other people. I even have a new project: Astro-Drummer, a site dedicated to my other hobby.
I also have a new image gallery. I call it Second Site Image Gallery.
This is an educational website. It's never too late to learn astronomy, even for those who have not completed their primary (High School) education. A GED can get you in the door to college level courses.

InboxAstronomy:
Hubble Helps Find Smallest Known Galaxy with a Supermassive Black Hole Astronomers have found an unlikely object in an improbable place: a monster black hole lurking inside one of the tiniest galaxies known. The dwarf galaxy containing the black hole is the densest galaxy ever seen, cramming 140 million stars within a diameter of about 300 light-years (just 1/500th of our Milky Way galaxy's diameter). However, the black hole inside the galaxy is five times the mass of the black hole at the center of our Milky Way. This suggests that the dwarf galaxy may actually be the stripped remnant of a larger galaxy that was torn apart during a close encounter with a more massive galaxy. The finding implies that there are many other compact galaxies in the universe that contain supermassive black holes.

APOD:
Potentially Habitable Moons Image Credit: Research and compilation - René Heller (McMaster Univ.) et al. Panels - NASA/JPL/Space Science Institute - Copyright: Ted Stryk
Explanation: For astrobiologists, these may be the four most tantalizing moons in our Solar System. Shown at the same scale, their exploration by interplanetary spacecraft has launched the idea that moons, not just planets, could have environments supporting life. The Galileo mission to Jupiter discovered Europa's global subsurface ocean of liquid water and indications of Ganymede's interior seas. At Saturn, the Cassini probe detected erupting fountains of water ice from Enceladus indicating warmer subsurface water on even that small moon, while finding surface lakes of frigid but still liquid hydrocarbons beneath the dense atmosphere of large moon Titan. Now looking beyond the Solar System, new research suggests that sizable exomoons, could actually outnumber exoplanets in stellar habitable zones. That would make moons the most common type of habitable world in the Universe.

APOD:
Shoreline of the Universe Image Credit & Copyright: Bill Dickinson
Explanation: Against dark rifts of interstellar dust, the ebb and flow of starlight along the Milky Way looks like waves breaking on a cosmic shore in this night skyscape. Taken with a digital camera from the dunes of Hatteras Island, North Carolina, planet Earth, the monochrome image is reminiscent of the time when sensitive black and white film was a popular choice for dimmly lit night- and astro-photography. Looking south, the bright stars of Sagittarius and Scorpius are near the center of the frame. Wandering Mars, Saturn, and Zubenelgenubi (Alpha Librae) form the compact triangle of bright celestial beacons farther right of the galaxy's central bulge. Of course, the evocative black and white beach scene could also be from that vintage 1950s scifi movie you never saw, "It Came From Beyond the Dunes."
---
Astronomy Online is a personal resource of mine that is made public. Please enjoy the site.

---

ARCHIVED BLOG ENTRIES

---
Advertising within text will be in italics with a link to the ad source.
Observation - This section includes information on coordinate systems, constellations, objects visible in the night sky, and some images of the night sky of the northern and southern hemispheres.
Science - This section includes information on some of the basic science used in astronomy. There is information on the variety of tools used (like telescopes) as well as methods of using them. There is a mathematics primer, introduction to some physical processes, formulas used in astronomy, and information on computer use in Astronomy.

Solar System - As indicated, this section covers our Solar System and everything in it. It covers the Sun, planets, their moons, asteroids, comets and exotic objects like TNO's and Kuiper Belt Objects.
Stars - This section covers stars in our own galaxy. It covers the variety of stellar evolution paths. It also covers supernova, black holes, and some of the radiative processes in the interstellar medium.

Our Galaxy - This section covers our galaxy as well as some of the nearby galaxies in our own Local Group. It also covers galaxy evolution.
Cosmology - This section covers other galaxies and galaxies clusters. It also covers the big bang, relativity and dark matter.
Astrobiology - This section covers the relatively new field in astronomy - the possibility of life in our Solar System and the Universe. There is also information on some of the projects dealing with this - like SETI.

Exoplanets - This section covers the study of planets known to exist around other stars. It covers both amateur and professional involvement and shows you how you can get involved with the search as well.

Astrophotography - This section covers the fastest growing hobby of astrophotography. This section offers information and tips on photography and also features and Image Gallery.
Advertisement
Braindumps Testking 000-105 640-816 SY0-201 70-662 650-987 70-642 1Y0-A18 E22-275