---
Astronomy Online Store
.
Reload the page (F5 key) to see a random selection of items below.
---
---
Stumble It!

Welcome to Astronomy Online
A legally blind photographer/astronomer on disability so I use this site to contribute to society.

Last Updated: October 24, 2012 added graphics for the 88 constellations under Observation/The Night Sky.

This site is a testament that even though I have a physical disability - legally blind - I can still do things that helps other people. I even have a new project: Astro-Drummer, a site dedicated to my other hobby.
I also have a new image gallery. I call it Second Site Image Gallery.
This is an educational website. It's never too late to learn astronomy, even for those who have not completed their primary (High School) education. A GED can get you in the door to college level courses.
Visit this page: https://www.advancedwriters.com/custom-research-paper/ and get Astronomy research project writing assistance for University classes.

InboxAstronomy:
NASA Introduces New, Wider Set of Eyes on the Universe: Baltimore's Space Telescope Science Institute to Partner on New NASA 'Wide-View' Space Telescope After years of preparatory studies, NASA is formally starting an astrophysics mission designed to help unlock the secrets of the universe the Wide-Field Infrared Survey Telescope (WFIRST). WFIRST will image large regions of the sky in near-infrared light to answer fundamental questions about dark energy and the structure and evolution of the universe. It will also find and characterize planets beyond our solar system, and as a general-purpose observatory, revolutionize many other astrophysical topics. WFIRST will have a mirror the same size as Hubble's, but it will have a 100 times wider view of space. Slated for launch in the mid-2020s, it will complement the capabilities of NASA's other major astrophysical observatories.

APOD: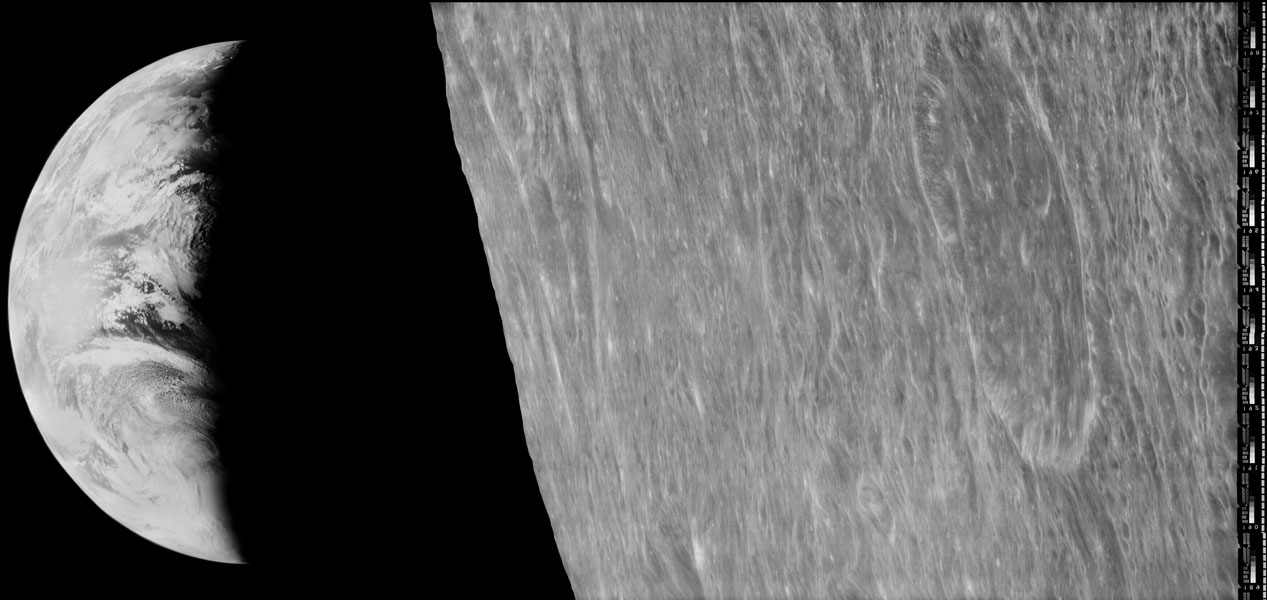 Lunar Orbiter Earthset Image Credit: NASA / Lunar Orbiter Image Recovery Project
Explanation: August 10th was the 50th anniversary of the launch of Lunar Orbiter 1. It was the first of five Lunar Orbiters intended to photograph the Moon's surface to aid in the selection of future landing sites. That spacecraft's camera captured the data used in this restored, high-resolution version of its historic first image of Earth from the Moon on August 23, 1966 while on its 16th lunar orbit. Hanging almost stationary in the sky when viewed from the lunar surface, Earth appears to be setting beyond the rugged lunar horizon from the perspective of the orbiting spacecraft. Two years later, the Apollo 8 crew would record a more famous scene in color: Earthrise from lunar orbit.

APOD:
Closest Star has Potentially Habitable Planet Image Credit & License: Y. Beletsky (LCO), ESO, Pale Red Dot Team
Explanation: The star closest to the Sun has a planet similar to the Earth. As announced yesterday, recent observations confirmed that this planet not only exists but inhabits a zone where its surface temperature could allow liquid water, a key ingredient for life on Earth. It is not yet known if this planet, Proxima b, has any life. Even if not, its potential ability to sustain liquid water might make it a good first hop for humanity's future trips out into the Milky Way Galaxy. Although the planet's parent star, Proxima Centauri, is cooler and redder than our Sun, one of the other two stars in the Alpha Centauri star system is very similar to our Sun. The featured image shows the sky location of Proxima Centauri in southern skies behind the telescope that made many of the discovery observations: ESO's 3.6-meter telescope in La Silla, Chile. The discovered planet orbits close in -- so close one year there takes only 11 days on Earth. The planet was discovered by the ESO's Pale Red Dot collaboration. Although seemingly unlikely, if Proxima b does have intelligent life, at 4.25 light years distance it is close enough to Earth for two-way communication.
---
Astronomy Online is a personal resource of mine that is made public. Please enjoy the site.

---

ARCHIVED BLOG ENTRIES

---
Advertising within text will be in italics with a link to the ad source.
Observation - This section includes information on coordinate systems, constellations, objects visible in the night sky, and some images of the night sky of the northern and southern hemispheres.
Science - This section includes information on some of the basic science used in astronomy. There is information on the variety of tools used (like telescopes) as well as methods of using them. There is a mathematics primer, introduction to some physical processes, formulas used in astronomy, and information on computer use in Astronomy.

Solar System - As indicated, this section covers our Solar System and everything in it. It covers the Sun, planets, their moons, asteroids, comets and exotic objects like TNO's and Kuiper Belt Objects.
Stars - This section covers stars in our own galaxy. It covers the variety of stellar evolution paths. It also covers supernova, black holes, and some of the radiative processes in the interstellar medium.

Our Galaxy - This section covers our galaxy as well as some of the nearby galaxies in our own Local Group. It also covers galaxy evolution.
Cosmology - This section covers other galaxies and galaxies clusters. It also covers the big bang, relativity and dark matter.
Astrobiology - This section covers the relatively new field in astronomy - the possibility of life in our Solar System and the Universe. There is also information on some of the projects dealing with this - like SETI.

Exoplanets - This section covers the study of planets known to exist around other stars. It covers both amateur and professional involvement and shows you how you can get involved with the search as well.

Astrophotography - This section covers the fastest growing hobby of astrophotography. This section offers information and tips on photography and also features and Image Gallery.
Advertisement
Braindumps Testking 000-105 640-816 SY0-201 70-662 650-987 70-642 1Y0-A18 E22-275