---
Astronomy Online Store
.
Reload the page (F5 key) to see a random selection of items below.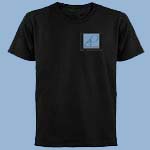 ---
---
Stumble It!

Welcome to Astronomy Online
A legally blind photographer/astronomer on disability so I use this site to contribute to society.

Last Updated: October 24, 2012 added graphics for the 88 constellations under Observation/The Night Sky.

This site is a testament that even though I have a physical disability - legally blind - I can still do things that helps other people. I even have a new project: Astro-Drummer, a site dedicated to my other hobby.
I also have a new image gallery. I call it Second Site Image Gallery.
This is an educational website. It's never too late to learn astronomy, even for those who have not completed their primary (High School) education. A GED can get you in the door to college level courses.

InboxAstronomy:
Hubble Sees a 'Behemoth' Bleeding Atmosphere Around a Warm Neptune-Sized Exoplanet Astronomers using NASA's Hubble Space Telescope have discovered an immense cloud of hydrogen dubbed "The Behemoth" bleeding off a planet orbiting a nearby star. The enormous, comet-like feature is about 50 times the size of the parent star. The hydrogen is evaporating from a warm, Neptune-sized planet, due to extreme radiation from the star. A phenomenon this large has never before been seen around any exoplanet. It may offer clues to how Super-Earths ó massive, rocky, versions of Earth ó are born around other stars through the evaporation of their outer layers of hydrogen. Finding "The Behemoth" could be a game-changer for characterizing atmospheres of the whole population of Neptune-sized planets and Super-Earths in ultraviolet observations.

APOD:
Milky Way and Aurora over Antarctica Image Credit & Copyright: LI Hang
Explanation: It has been one of the better skies of this long night. In parts of Antarctica, not only is it winter, but the Sun can spend weeks below the horizon. At China's Zhongshan Station, people sometimes venture out into the cold to photograph a spectacular night sky. The featured image from one such outing was taken in mid-July, just before the end of this polar night. Pointing up, the wide angle lens captured not only the ground at the bottom, but at the top as well. In the foreground is a colleague also taking pictures. In the distance, a spherical satellite receiver and several windmills are visible. Numerous stars dot the night sky, including Sirius and Canopus. Far in the background, stretching overhead from horizon to horizon, is the central band of our Milky Way Galaxy. Even further in the distance, visible as extended smudges near the top, are the Large and Small Magellanic Clouds, satellite galaxies near our huge Milky Way Galaxy.

APOD:
The Sombrero Galaxy from Hubble Image Credit: Hubble Heritage Team (AURA/STScI /NASA)
Explanation: Why does the Sombrero Galaxy look like a hat? Reasons include the Sombrero's unusually large and extended central bulge of stars, and dark prominent dust lanes that appear in a disk that we see nearly edge-on. Billions of old stars cause the diffuse glow of the extended central bulge. Close inspection of the bulge in the above photograph shows many points of light that are actually globular clusters. M104's spectacular dust rings harbor many younger and brighter stars, and show intricate details astronomers don't yet fully understand. The very center of the Sombrero glows across the electromagnetic spectrum, and is thought to house a large black hole. Fifty million-year-old light from the Sombrero Galaxy can be seen with a small telescope towards the constellation of Virgo.
---
Astronomy Online is a personal resource of mine that is made public. Please enjoy the site.

---

ARCHIVED BLOG ENTRIES

---
Advertising within text will be in italics with a link to the ad source.
Observation - This section includes information on coordinate systems, constellations, objects visible in the night sky, and some images of the night sky of the northern and southern hemispheres.
Science - This section includes information on some of the basic science used in astronomy. There is information on the variety of tools used (like telescopes) as well as methods of using them. There is a mathematics primer, introduction to some physical processes, formulas used in astronomy, and information on computer use in Astronomy.

Solar System - As indicated, this section covers our Solar System and everything in it. It covers the Sun, planets, their moons, asteroids, comets and exotic objects like TNO's and Kuiper Belt Objects.
Stars - This section covers stars in our own galaxy. It covers the variety of stellar evolution paths. It also covers supernova, black holes, and some of the radiative processes in the interstellar medium.

Our Galaxy - This section covers our galaxy as well as some of the nearby galaxies in our own Local Group. It also covers galaxy evolution.
Cosmology - This section covers other galaxies and galaxies clusters. It also covers the big bang, relativity and dark matter.
Astrobiology - This section covers the relatively new field in astronomy - the possibility of life in our Solar System and the Universe. There is also information on some of the projects dealing with this - like SETI.

Exoplanets - This section covers the study of planets known to exist around other stars. It covers both amateur and professional involvement and shows you how you can get involved with the search as well.

Astrophotography - This section covers the fastest growing hobby of astrophotography. This section offers information and tips on photography and also features and Image Gallery.
Advertisement
Braindumps Testking 000-105 640-816 SY0-201 70-662 650-987 70-642 1Y0-A18 E22-275