---
Astronomy Online Store
.
Reload the page (F5 key) to see a random selection of items below.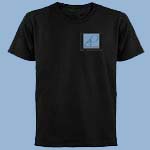 ---
---
Stumble It!

Welcome to Astronomy Online
A legally blind photographer/astronomer on disability so I use this site to contribute to society.

Last Updated: October 24, 2012 added graphics for the 88 constellations under Observation/The Night Sky.

This site is a testament that even though I have a physical disability - legally blind - I can still do things that helps other people. I even have a new project: Astro-Drummer, a site dedicated to my other hobby.
I also have a new image gallery. I call it Second Site Image Gallery.
This is an educational website. It's never too late to learn astronomy, even for those who have not completed their primary (High School) education. A GED can get you in the door to college level courses.

InboxAstronomy:
Hubble Discovers that Milky Way Core Drives Wind at 2 Million Miles Per Hour At a time when our earliest human ancestors had recently mastered walking upright, the heart of our Milky Way galaxy underwent a titanic eruption, driving gases and other material outward at 2 million miles per hour. Now, at least 2 million years later, astronomers are witnessing the aftermath of the explosion: billowing clouds of gas towering about 30,000 light-years above and below the plane of our galaxy.

APOD:
Comet Lovejoy in a Winter Sky Image Credit & BY-NC-2 License: Juan Carlos Casado (TWAN, Earth and Stars)
Explanation: Which of these night sky icons can you find in this beautiful and deep exposure of the northern winter sky? Skylights include the stars in Orion's belt, the Orion Nebula, the Pleiades star cluster, the bright stars Betelgeuse and Rigel, the California Nebula, Barnard's Loop, and Comet Lovejoy. The belt stars of Orion are nearly vertical in the central line between the horizon and the image center, with the lowest belt star obscured by the red glowing Flame Nebula. To the belt's left is the red arc of Barnard's Loop followed by the bright orange star Betelgeuse, while to the belt's right is the colorful Orion Nebula followed by the bright blue star Rigel. The blue cluster of bright stars near the top center is the Pleiades, and the red nebula to its left is the California nebula. The bright orange dot above the image center is the star Aldebaran, while the green object with the long tail to its right is Comet C/2014 Q2 (Lovejoy). The featured image was taken about two weeks ago near Palau village in Spain.

APOD:
Close Encounter with M44 Image Credit & Copyright: Carlo Dellarole, Andrea Demarchi
Explanation: On Monday, January 26, well-tracked asteroid 2004 BL86 made its closest approach, a mere 1.2 million kilometers from our fair planet. That's about 3.1 times the Earth-Moon distance or 4 light-seconds away. Moving quickly through Earth's night sky, it left this streak in a 40 minute long exposure on January 27 made from Piemonte, Italy. The remarkably pretty telescopic field of view includes M44, also known as the Beehive or Praesepe star cluster in Cancer. Of course, its close encounter with M44 is only an apparent one, with the cluster nearly along the same line-of-sight to the near-earth asteroid. The actual distance between star cluster and asteroid is around 600 light-years. Still, the close approach to planet Earth allowed detailed radar imaging from NASA's Deep Space Network antenna at Goldstone, California and revealed the asteroid to have its own moon.
---
Astronomy Online is a personal resource of mine that is made public. Please enjoy the site.

---

ARCHIVED BLOG ENTRIES

---
Advertising within text will be in italics with a link to the ad source.
Observation - This section includes information on coordinate systems, constellations, objects visible in the night sky, and some images of the night sky of the northern and southern hemispheres.
Science - This section includes information on some of the basic science used in astronomy. There is information on the variety of tools used (like telescopes) as well as methods of using them. There is a mathematics primer, introduction to some physical processes, formulas used in astronomy, and information on computer use in Astronomy.

Solar System - As indicated, this section covers our Solar System and everything in it. It covers the Sun, planets, their moons, asteroids, comets and exotic objects like TNO's and Kuiper Belt Objects.
Stars - This section covers stars in our own galaxy. It covers the variety of stellar evolution paths. It also covers supernova, black holes, and some of the radiative processes in the interstellar medium.

Our Galaxy - This section covers our galaxy as well as some of the nearby galaxies in our own Local Group. It also covers galaxy evolution.
Cosmology - This section covers other galaxies and galaxies clusters. It also covers the big bang, relativity and dark matter.
Astrobiology - This section covers the relatively new field in astronomy - the possibility of life in our Solar System and the Universe. There is also information on some of the projects dealing with this - like SETI.

Exoplanets - This section covers the study of planets known to exist around other stars. It covers both amateur and professional involvement and shows you how you can get involved with the search as well.

Astrophotography - This section covers the fastest growing hobby of astrophotography. This section offers information and tips on photography and also features and Image Gallery.
Advertisement
Braindumps Testking 000-105 640-816 SY0-201 70-662 650-987 70-642 1Y0-A18 E22-275