---
Astronomy Online Store
.
Reload the page (F5 key) to see a random selection of items below.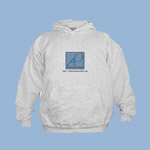 ---
---
Stumble It!

Welcome to Astronomy Online
A legally blind photographer/astronomer on disability so I use this site to contribute to society.

Last Updated: October 24, 2012 added graphics for the 88 constellations under Observation/The Night Sky.

This site is a testament that even though I have a physical disability - legally blind - I can still do things that helps other people. I even have a new project: Astro-Drummer, a site dedicated to my other hobby.
I also have a new image gallery. I call it Second Site Image Gallery.
This is an educational website. It's never too late to learn astronomy, even for those who have not completed their primary (High School) education. A GED can get you in the door to college level courses and a good place to start is a website like Kokopeli High School Academy - free evaluation and a 75% success rate.

InboxAstronomy:
Hubble Catches a Stellar Exodus in Action Globular star clusters are isolated star cities, home to hundreds of thousands of stars. And like the fast pace of cities, there's plenty of action in these stellar metropolises. The stars are in constant motion, orbiting around the cluster's center. Past observations have shown that the heavyweight stars live in the crowded downtown, or core, and lightweight stars reside in the less populated suburbs.

APOD:
NGC 6240: Merging Galaxies Image Credit: NASA, ESA, Hubble Heritage (STScI / AURA), A. Evans (U. Virginia / NRAO / Stony Brook U.)
Explanation: NGC 6240 offers a rare, nearby glimpse of a cosmic catastrophe in its final throes. The titanic galaxy-galaxy collision takes place a mere 400 million light-years away in the constellation Ophiuchus. The merging galaxies spew distorted tidal tails of stars, gas, and dust and undergo fast and furious bursts of star formation. The two supermassive black holes in the original galactic cores will also coalesce into a single, even more massive black hole and soon, only one large galaxy will remain. This dramatic image of the scene is a composite of narrowband and near-infrared to visible broadband data from Hubble's ACS and WPC3 cameras, a view that spans over 300,000 light-years at the estimated distance of NGC 6240.

APOD:
A Cliff Looming on Comet 67P Image Credit & Licence: ESA, Rosetta, NAVCAM
Explanation: What that looming behind this gravel-strewn hill on Comet Churyumov–Gerasimenko? A jagged cliff. The unusual double-lobed nucleus of Comet 67P/Churyumov–Gerasimenko lends itself to unusual and dramatic vistas, another of which has been captured by the Rosetta spacecraft that arrived at the comet last September. The featured cometscape, taken last October and digitally enhanced, spans about 850 meters across. Meanwhile, Comet Churyumov–Gerasimenko continues to sprout jets as it nears its closest approach to the Sun in August. Along the way, Rosetta will continue listening for signals from Philae, a probe that landed on the nucleus but rebounded to an unknown surface location last November. If newly exposed to sunlight, Philae might regain enough energy to again signal Rosetta.
---
Astronomy Online is a personal resource of mine that is made public. Please enjoy the site.

---

ARCHIVED BLOG ENTRIES

---
Advertising within text will be in italics with a link to the ad source.
Observation - This section includes information on coordinate systems, constellations, objects visible in the night sky, and some images of the night sky of the northern and southern hemispheres.
Science - This section includes information on some of the basic science used in astronomy. There is information on the variety of tools used (like telescopes) as well as methods of using them. There is a mathematics primer, introduction to some physical processes, formulas used in astronomy, and information on computer use in Astronomy.

Solar System - As indicated, this section covers our Solar System and everything in it. It covers the Sun, planets, their moons, asteroids, comets and exotic objects like TNO's and Kuiper Belt Objects.
Stars - This section covers stars in our own galaxy. It covers the variety of stellar evolution paths. It also covers supernova, black holes, and some of the radiative processes in the interstellar medium.

Our Galaxy - This section covers our galaxy as well as some of the nearby galaxies in our own Local Group. It also covers galaxy evolution.
Cosmology - This section covers other galaxies and galaxies clusters. It also covers the big bang, relativity and dark matter.
Astrobiology - This section covers the relatively new field in astronomy - the possibility of life in our Solar System and the Universe. There is also information on some of the projects dealing with this - like SETI.

Exoplanets - This section covers the study of planets known to exist around other stars. It covers both amateur and professional involvement and shows you how you can get involved with the search as well.

Astrophotography - This section covers the fastest growing hobby of astrophotography. This section offers information and tips on photography and also features and Image Gallery.
Advertisement
Braindumps Testking 000-105 640-816 SY0-201 70-662 650-987 70-642 1Y0-A18 E22-275