---
Astronomy Online Store
.
Reload the page (F5 key) to see a random selection of items below.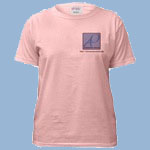 ---
---
Stumble It!

Welcome to Astronomy Online
A legally blind photographer/astronomer on disability so I use this site to contribute to society.

Last Updated: October 24, 2012 added graphics for the 88 constellations under Observation/The Night Sky.

This site is a testament that even though I have a physical disability - legally blind - I can still do things that helps other people. I even have a new project: Astro-Drummer, a site dedicated to my other hobby.
I also have a new image gallery. I call it Second Site Image Gallery.
This is an educational website. It's never too late to learn astronomy, even for those who have not completed their primary (High School) education. A GED can get you in the door to college level courses and a good place to start is a website like Kokopeli High School Academy - free evaluation and a 75% success rate.

InboxAstronomy:
Hubble Stretches Stellar Tape Measure 10 Times Farther into Space Astronomers continue refining the precision of distance measurement techniques to better understand the dimensions of the universe. Calculating the age of the universe, its expansion rate, and the nature of a mysterious repulsive force called dark energy all depend on the precise distance measurements to stars and galaxies. If the astronomical yardsticks are off, the astronomical interpretation may be flawed. The most reliable method for making astronomical distance measurements is to use straightforward geometry where the 186-million-mile diameter of Earth's orbit is used to construct a baseline of a triangle, much as a land surveyor would use. If a target star is close enough, it will appear to zigzag on the sky during the year as a reflection of Earth's orbit about the Sun. This technique is called parallax. The stars are so far away that the angle of this parallax shift is incredibly tiny. An innovative new observing technique has extended Hubble's yardstick 10 times farther into our galaxy, out to a distance of 7,500 light-years from Earth.

APOD: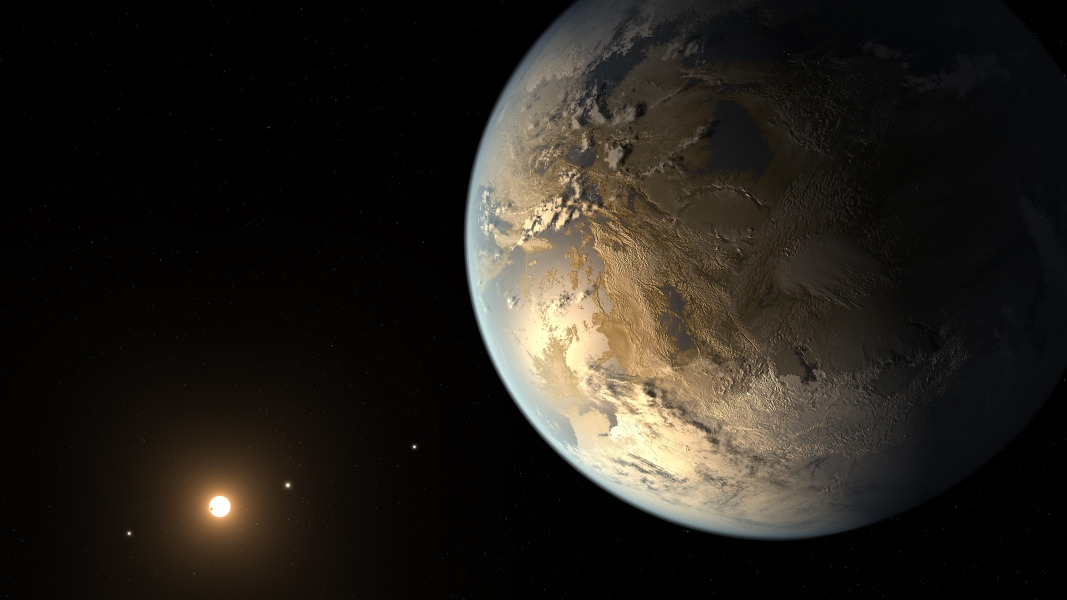 Earth-size Kepler-186f Illustration Credit: NASA Ames / SETI Institute / JPL-Caltech, Discovery: Elisa V. Quintana, et al.
Explanation: Planet Kepler-186f is the first known Earth-size planet to lie within the habitable zone of a star beyond the Sun. Discovered using data from the prolific planet-hunting Kepler spacecraft, the distant world orbits its parent star, a cool, dim, M dwarf star about half the size and mass of the Sun, some 500 light-years away in the constellation Cygnus. M dwarfs are common, making up about 70 percent of the stars in our Milky Way galaxy. To be within the habitable zone, where surface temperatures allowing liquid water are possible, Kepler-186f orbits close, within 53 million kilometers (about the Mercury-Sun distance) of the M dwarf star, once every 130 days. Four other planets are known in the distant system. All four are only a little larger than Earth and in much closer orbits, also illustrated in the tantalizing artist's vision. While the size and orbit of Kepler-186f are known, its mass and composition are not, and can't be determined by Kepler's transit technique. Still, models suggest that it could be rocky and have an atmosphere, making it potentially the most Earth-like exoplanet discovered so far ...

APOD: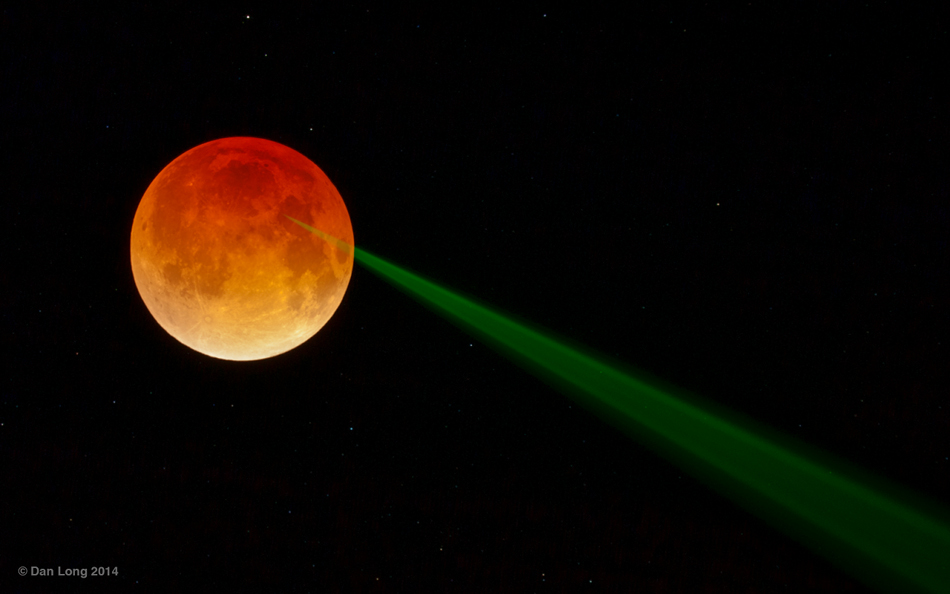 Red Moon, Green Beam Image Credit & Copyright: Dan Long (Apache Point Observatory) - Courtesy: Tom Murphy (UC San Diego)
Explanation: This is not a scene from a sci-fi special effects movie. The green beam of light and red lunar disk are real enough, captured in the early morning hours of April 15. Of course, the reddened lunar disk is easy to explain as the image was taken during this week's total lunar eclipse. Immersed in shadow, the eclipsed Moon reflects the dimmed reddened light of all the sunsets and sunrises filtering around the edges of planet Earth, seen in silhouette from a lunar perspective. But the green beam of light really is a laser. Shot from the 3.5-meter telescope at Apache Point Observatory in southern New Mexico, the beam's path is revealed as Earth's atmosphere scatters some of the intense laser light. The laser's target is the Apollo 15 retroreflector, left on the Moon by the astronauts in 1971. By determining the light travel time delay of the returning laser pulse, the experimental team from UC San Diego is able to measure the Earth-Moon distance to millimeter precision and provide a test of General Relativity, Einstein's theory of gravity. Conducting the lunar laser ranging experiment during a total eclipse uses the Earth like a cosmic light switch. With direct sunlight blocked, the reflector's performance is improved over performance when illuminated by sunlight during a normal Full Moon, an effect known as the real Full Moon Curse.
---
Astronomy Online is a personal resource of mine that is made public. Please enjoy the site.

---

ARCHIVED BLOG ENTRIES

---
Advertising within text will be in italics with a link to the ad source.
Observation - This section includes information on coordinate systems, constellations, objects visible in the night sky, and some images of the night sky of the northern and southern hemispheres.
Science - This section includes information on some of the basic science used in astronomy. There is information on the variety of tools used (like telescopes) as well as methods of using them. There is a mathematics primer, introduction to some physical processes, formulas used in astronomy, and information on computer use in Astronomy.

Solar System - As indicated, this section covers our Solar System and everything in it. It covers the Sun, planets, their moons, asteroids, comets and exotic objects like TNO's and Kuiper Belt Objects.
Stars - This section covers stars in our own galaxy. It covers the variety of stellar evolution paths. It also covers supernova, black holes, and some of the radiative processes in the interstellar medium.

Our Galaxy - This section covers our galaxy as well as some of the nearby galaxies in our own Local Group. It also covers galaxy evolution.
Cosmology - This section covers other galaxies and galaxies clusters. It also covers the big bang, relativity and dark matter.
Astrobiology - This section covers the relatively new field in astronomy - the possibility of life in our Solar System and the Universe. There is also information on some of the projects dealing with this - like SETI.

Exoplanets - This section covers the study of planets known to exist around other stars. It covers both amateur and professional involvement and shows you how you can get involved with the search as well.

Astrophotography - This section covers the fastest growing hobby of astrophotography. This section offers information and tips on photography and also features and Image Gallery.
Advertisement
Braindumps Testking 000-105 640-816 SY0-201 70-662 650-987 70-642 1Y0-A18 E22-275