---
Astronomy Online Store
.
Reload the page (F5 key) to see a random selection of items below.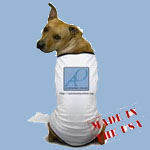 ---
---
Stumble It!

Welcome to Astronomy Online
A legally blind photographer/astronomer on disability so I use this site to contribute to society.

Last Updated: October 24, 2012 added graphics for the 88 constellations under Observation/The Night Sky.

This site is a testament that even though I have a physical disability - legally blind - I can still do things that helps other people. I even have a new project: Astro-Drummer, a site dedicated to my other hobby.
I also have a new image gallery. I call it Second Site Image Gallery.
This is an educational website. It's never too late to learn astronomy, even for those who have not completed their primary (High School) education. A GED can get you in the door to college level courses and a good place to start is a website like Kokopeli High School Academy - free evaluation and a 75% success rate.

InboxAstronomy:
Hubble Gets Best View of a Circumstellar Debris Disk Distorted by a Planet Over a decade before planets were found orbiting normal stars, the astronomy world was intrigued by the discovery of a vast, edge-on, pancake-flat disk of dust and gas encircling the newborn star Beta Pictoris. It appeared to validate the hypothesis by the German philosopher Immanuel Kant, 230 years ago, that our solar system was born when planets condensed from nebular material in the plane of such a disk. (This model was independently proposed by French scholar Pierre-Simon Laplace in 1796.) Kant regarded the coplanar obits of the planets a fossil skeleton of the long-ago disintegrated disk. Though nearly two dozen circumstellar debris disks have been viewed by the Hubble Space Telescope to date, Beta Pictoris is the first and best example of what a forming young planetary system looks like. That's because it can be seen edge on, and it is the only disk to date where a planet has also been imaged. Hubble has been used to intensively study the disk for the past two decades and this latest picture — when compared to previous observations — shows that the disk particles appear to smoothly revolve around the star like a majestic carousel. Ground-based telescopes found a Jupiter-sized world embedded in the disk in 2009, and future observations may yield more planetary objects.

APOD:
Inside the Coma Cluster of Galaxies Image Credit: NASA, ESA, Hubble Heritage (STScI/AURA); Acknowledgment: D. Carter (LJMU) et al. and the Coma HST ACS Treasury Team
Explanation: Almost every object in the above photograph is a galaxy. The Coma Cluster of Galaxies pictured above is one of the densest clusters known - it contains thousands of galaxies. Each of these galaxies houses billions of stars - just as our own Milky Way Galaxy does. Although nearby when compared to most other clusters, light from the Coma Cluster still takes hundreds of millions of years to reach us. In fact, the Coma Cluster is so big it takes light millions of years just to go from one side to the other! The above mosaic of images of a small portion of Coma was taken in unprecedented detail in 2006 by the Hubble Space Telescope to investigate how galaxies in rich clusters form and evolve. Most galaxies in Coma and other clusters are ellipticals, although some imaged here are clearly spirals. The spiral galaxy on the upper left of the above image can also be found as one of the bluer galaxies on the upper left of this wider field image. In the background thousands of unrelated galaxies are visible far across the universe.

APOD:
Moon-Venus-Mars Skyline Image Credit & Copyright: Jay Ouellet
Explanation: Taken on February 20, five different exposures made in rapid succession were used to created this tantalizing telephoto image. In combination, they reveal a wide range of brightness visible to the eye on that frigid evening, from the urban glow of the Quebec City skyline to the triple conjunction of Moon, Venus and Mars. Shortly after sunset the young Moon shows off its bright crescent next to brilliant Venus. Fainter Mars is near the top of the frame. Though details in the Moon's sunlit crescent are washed out, features on the dark, shadowed part of the lunar disk are remarkably clear. Still lacking city lights the lunar night is illuminated solely by earthshine, light reflected from the sunlit side of planet Earth.
---
Astronomy Online is a personal resource of mine that is made public. Please enjoy the site.

---

ARCHIVED BLOG ENTRIES

---
Advertising within text will be in italics with a link to the ad source.
Observation - This section includes information on coordinate systems, constellations, objects visible in the night sky, and some images of the night sky of the northern and southern hemispheres.
Science - This section includes information on some of the basic science used in astronomy. There is information on the variety of tools used (like telescopes) as well as methods of using them. There is a mathematics primer, introduction to some physical processes, formulas used in astronomy, and information on computer use in Astronomy.

Solar System - As indicated, this section covers our Solar System and everything in it. It covers the Sun, planets, their moons, asteroids, comets and exotic objects like TNO's and Kuiper Belt Objects.
Stars - This section covers stars in our own galaxy. It covers the variety of stellar evolution paths. It also covers supernova, black holes, and some of the radiative processes in the interstellar medium.

Our Galaxy - This section covers our galaxy as well as some of the nearby galaxies in our own Local Group. It also covers galaxy evolution.
Cosmology - This section covers other galaxies and galaxies clusters. It also covers the big bang, relativity and dark matter.
Astrobiology - This section covers the relatively new field in astronomy - the possibility of life in our Solar System and the Universe. There is also information on some of the projects dealing with this - like SETI.

Exoplanets - This section covers the study of planets known to exist around other stars. It covers both amateur and professional involvement and shows you how you can get involved with the search as well.

Astrophotography - This section covers the fastest growing hobby of astrophotography. This section offers information and tips on photography and also features and Image Gallery.
Advertisement
Braindumps Testking 000-105 640-816 SY0-201 70-662 650-987 70-642 1Y0-A18 E22-275