---
Astronomy Online Store
.
Reload the page (F5 key) to see a random selection of items below.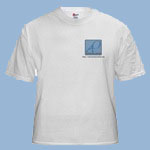 ---
---
Stumble It!

Welcome to Astronomy Online
A legally blind photographer/astronomer on disability so I use this site to contribute to society.

Last Updated: added graphics for the 88 constellations under Observation/The Night Sky.

This site is a testament that even though I have a physical disability - legally blind - I can still do things that helps other people. I even have a new project: Astro-Drummer, a site dedicated to my other hobby.
I also have a new image gallery. I call it Second Site Image Gallery.
This is an educational website. It's never too late to learn astronomy, even for those who have not completed their primary (High School) education. A GED can get you in the door to college level courses.
Check out this list of lego star wars sets for a great selection of astronomy lego toys for boys and girls.
Visit this page: https://www.advancedwriters.com/custom-research-paper/ and get Astronomy research project writing assistance for University classes.
A guide to teach kids to draw at imagiplay.com.
Load your astronomy software on a Cloud Desktop. Risk-free trial at Clouddesktoponline.com

APOD:
Saturn near Opposition Image Credit & Copyright: D. Peach, E. Kraaikamp, F. Colas, M. Delcroix, R. Hueso, G. Therin, C. Sprianu, S2P, IMCCE, OMP
Explanation: Saturn reached its 2017 opposition on June 16. Of course, opposition means opposite the Sun in Earth's sky and near opposition Saturn is up all night, at its closest and brightest for the year. This remarkably sharp image of the ringed planet was taken only days before, on June 11, with a 1-meter telescope from the mountain top Pic du Midi observatory. North is at the top with the giant planet's north polar storm and curious hexagon clearly seen bathed in sunlight. But Saturn's spectacular ring system is also shown in stunning detail. The narrow Encke division is visible around the entire outer A ring, small ringlets can be traced within the fainter inner C ring, and Saturn's southern hemisphere can be glimpsed through the wider Cassini division. Near opposition Saturn's rings also appear exceptionally bright, known as the opposition surge or Seeliger Effect. Directly illuminated from Earth's perspective, the ring's icy particles cast no shadows and strongly backscatter sunlight creating the dramatic increase in brightness. Still, the best views of the ringed planet are currently from the Saturn-orbiting Cassini spacecraft. Diving close, Cassini's Grand Finale orbit number 9 is in progress.

APOD:<!img src="https://apod.nasa.gov/apod/image/1706/CarinaNebulaWide_Kamble_960.jpg" align="left" border="1" width="175" hspace="4" vspace="4">Views from Cassini at Saturn Credit: Images: Cassini Imaging Team, ISS, JPL, ESA, NASA; Video Compilation: Chris Abbas; Music Credit & License: Ghosts I-IV (Nine Inch Nails)
Explanation: What has the Cassini orbiter seen at Saturn? The featured music video shows some of the early highlights. In the first time-lapse sequence (00:07), a vertical line appears that is really Saturn's thin rings seen nearly edge-on. Soon some of Saturn's moon shoot past. The next sequence (00:11) features Saturn's unusually wavy F-ring that is constrained by the two shepherd moons that are also continually perturbing it. Soon much of Saturn's extensive ring system flashes by, sometimes juxtaposed to the grandeur of the immense planet itself. Cloud patterns on Titan (00:39) and Saturn (00:41) are highlighted. Clips from flybys of several of Saturn's moon are then shown, including Phoebe, Mimas, Epimetheus, and Iapetus. In other sequences, moons of Saturn appear to pass each other as they orbit Saturn. Background star fields seen by Cassini are sometimes intruded upon by bright passing moons. The robotic Cassini spacecraft has been revolutionizing humanity's knowledge of Saturn and its moons since 2004. In September, Cassini's mission will be brought to a dramatic conclusion as the spacecraft will be directed to dive into ringed giant.
---
---
Astronomy Online is a personal resource of mine that is made public. Please enjoy the site.

---

ARCHIVED BLOG ENTRIES

---
Advertising within text will be in italics with a link to the ad source.
Observation - This section includes information on coordinate systems, constellations, objects visible in the night sky, and some images of the night sky of the northern and southern hemispheres.
Science - This section includes information on some of the basic science used in astronomy. There is information on the variety of tools used (like telescopes) as well as methods of using them. There is a mathematics primer, introduction to some physical processes, formulas used in astronomy, and information on computer use in Astronomy.

Solar System - As indicated, this section covers our Solar System (See Solar System App) and everything in it. It covers the Sun, planets, their moons, asteroids, comets and exotic objects like TNO's and Kuiper Belt Objects.
Stars - This section covers stars in our own galaxy. It covers the variety of stellar evolution paths. It also covers supernova, black holes, and some of the radiative processes in the interstellar medium.

Our Galaxy - This section covers our galaxy as well as some of the nearby galaxies in our own Local Group. It also covers galaxy evolution.
Cosmology - This section covers other galaxies and galaxies clusters. It also covers the big bang, relativity and dark matter.
Astrobiology - This section covers the relatively new field in astronomy - the possibility of life in our Solar System and the Universe. There is also information on some of the projects dealing with this - like SETI.

Exoplanets - This section covers the study of planets known to exist around other stars. It covers both amateur and professional involvement and shows you how you can get involved with the search as well.

Astrophotography - This section covers the fastest growing hobby of astrophotography. This section offers information and tips on photography and also features and Image Gallery.
Advertisement
Braindumps Testking 000-105 640-816 SY0-201 70-662 650-987 70-642 1Y0-A18 E22-275
QuitSmokingCommunity.org
American Cancer Society