---
Astronomy Online Store
.
Reload the page (F5 key) to see a random selection of items below.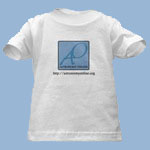 ---
---
Stumble It!

Welcome to Astronomy Online
A legally blind photographer/astronomer on disability so I use this site to contribute to society.

Last Updated: October 24, 2012 added graphics for the 88 constellations under Observation/The Night Sky.

This site is a testament that even though I have a physical disability - legally blind - I can still do things that helps other people. I even have a new project: Astro-Drummer, a site dedicated to my other hobby.
I also have a new image gallery. I call it Second Site Image Gallery.
This is an educational website. It's never too late to learn astronomy, even for those who have not completed their primary (High School) education. A GED can get you in the door to college level courses.

InboxAstronomy:
The Party's Over for These Youthful Compact Galaxies Hubble has uncovered young, massive, compact galaxies whose raucous star-making parties are ending early. The firestorm of star birth has blasted out most of the remaining gaseous fuel needed to make future generations of stars. Now the party's over for these gas-starved galaxies, and they are on track to possibly becoming so-called "red and dead galaxies," composed only of aging stars. An analysis of 12 merging galaxies is suggesting that energy from the star-birthing frenzy created powerful winds that are blowing out the gas, squelching future generations of stars. This activity occurred when the universe was half its current age of 13.7 billion years.

APOD:
LDN 988: Dark Nebula in Cygnus Image Credit & Copyright: Bob Franke
Explanation: Obscuring the rich starfields of northern Cygnus, dark nebula LDN 988 lies near the center of this cosmic skyscape. Composed with telescope and camera, the scene is some 2 degrees across. That corresponds to 70 light-years at the estimated 2,000 light-year distance of LDN 988. Stars are forming within LDN 988, part of a larger complex of dusty molecular clouds along the plane of our Milky Way galaxy sometimes called the Northern Coalsack. In fact, nebulosities associated with young stars abound in the region, including variable star V1331 Cygni shown in the inset. At the tip of a long dusty filament and partly surrounded by a curved reflection nebula, V1331 is thought to be a T Tauri star, a sun-like star still in the early stages of formation.

APOD:
Bright Spiral Galaxy M81 Image Credit: Subaru Telescope (NAOJ), Hubble Space Telescope; Processing & Copyright: Roberto Colombari & Robert Gendler
Explanation: One of the brightest galaxies in planet Earth's sky is similar in size to our Milky Way Galaxy: big, beautiful M81. This grand spiral galaxy can be found toward the northern constellation of the Great Bear (Ursa Major). This superbly detailed view reveals M81's bright yellow nucleus, blue spiral arms, and sweeping cosmic dust lanes with a scale comparable to the Milky Way. Hinting at a disorderly past, a remarkable dust lane actually runs straight through the disk, to the left of the galactic center, contrary to M81's other prominent spiral features. The errant dust lane may be the lingering result of a close encounter between M81 and its smaller companion galaxy, M82. Scrutiny of variable stars in M81 has yielded one of the best determined distances for an external galaxy -- 11.8 million light-years.
---
Astronomy Online is a personal resource of mine that is made public. Please enjoy the site.

---

ARCHIVED BLOG ENTRIES

---
Advertising within text will be in italics with a link to the ad source.
Observation - This section includes information on coordinate systems, constellations, objects visible in the night sky, and some images of the night sky of the northern and southern hemispheres.
Science - This section includes information on some of the basic science used in astronomy. There is information on the variety of tools used (like telescopes) as well as methods of using them. There is a mathematics primer, introduction to some physical processes, formulas used in astronomy, and information on computer use in Astronomy.

Solar System - As indicated, this section covers our Solar System and everything in it. It covers the Sun, planets, their moons, asteroids, comets and exotic objects like TNO's and Kuiper Belt Objects.
Stars - This section covers stars in our own galaxy. It covers the variety of stellar evolution paths. It also covers supernova, black holes, and some of the radiative processes in the interstellar medium.

Our Galaxy - This section covers our galaxy as well as some of the nearby galaxies in our own Local Group. It also covers galaxy evolution.
Cosmology - This section covers other galaxies and galaxies clusters. It also covers the big bang, relativity and dark matter.
Astrobiology - This section covers the relatively new field in astronomy - the possibility of life in our Solar System and the Universe. There is also information on some of the projects dealing with this - like SETI.

Exoplanets - This section covers the study of planets known to exist around other stars. It covers both amateur and professional involvement and shows you how you can get involved with the search as well.

Astrophotography - This section covers the fastest growing hobby of astrophotography. This section offers information and tips on photography and also features and Image Gallery.
Advertisement
Braindumps Testking 000-105 640-816 SY0-201 70-662 650-987 70-642 1Y0-A18 E22-275