---
Astronomy Online Store
.
Reload the page (F5 key) to see a random selection of items below.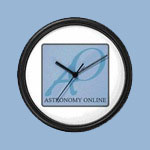 ---
---
Stumble It!

Welcome to Astronomy Online
A legally blind photographer/astronomer on disability so I use this site to contribute to society.

Last Updated: October 24, 2012 added graphics for the 88 constellations under Observation/The Night Sky.

This site is a testament that even though I have a physical disability - legally blind - I can still do things that helps other people. I even have a new project: Astro-Drummer, a site dedicated to my other hobby.
I also have a new image gallery. I call it Second Site Image Gallery.
This is an educational website. It's never too late to learn astronomy, even for those who have not completed their primary (High School) education. A GED can get you in the door to college level courses and a good place to start is a website like Kokopeli High School Academy - free evaluation and a 75% success rate.

InboxAstronomy:
Hubble Sees a 'Behemoth' Bleeding Atmosphere Around a Warm Neptune-Sized Exoplanet Astronomers using NASA's Hubble Space Telescope have discovered an immense cloud of hydrogen dubbed "The Behemoth" bleeding off a planet orbiting a nearby star. The enormous, comet-like feature is about 50 times the size of the parent star. The hydrogen is evaporating from a warm, Neptune-sized planet, due to extreme radiation from the star. A phenomenon this large has never before been seen around any exoplanet. It may offer clues to how Super-Earths ó massive, rocky, versions of Earth ó are born around other stars through the evaporation of their outer layers of hydrogen. Finding "The Behemoth" could be a game-changer for characterizing atmospheres of the whole population of Neptune-sized planets and Super-Earths in ultraviolet observations.

APOD: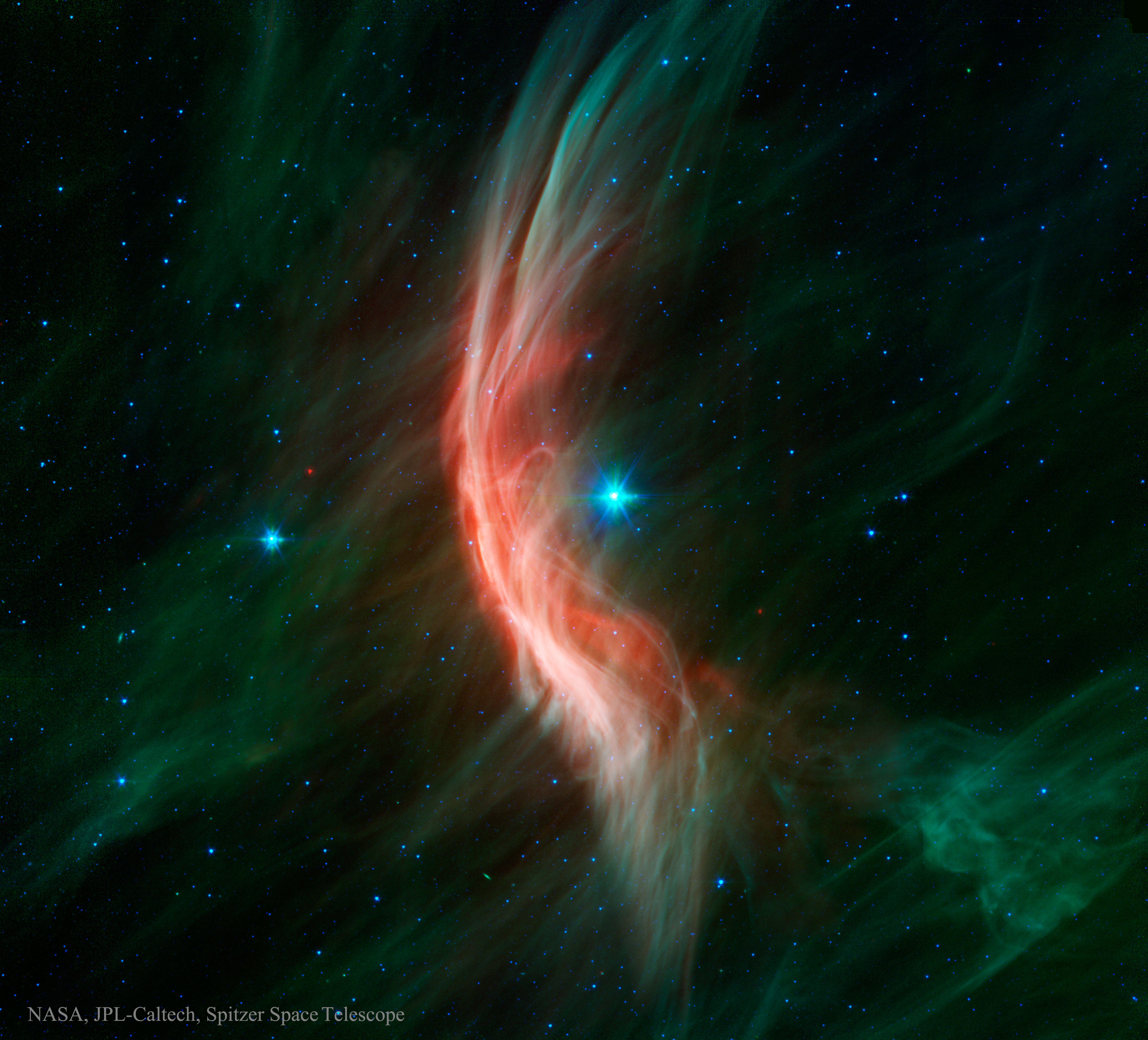 Zeta Oph: Runaway Star Image Credit: NASA, JPL-Caltech, Spitzer Space Telescope
Explanation: Like a ship plowing through cosmic seas, runaway star Zeta Ophiuchi produces the arcing interstellar bow wave or bow shock seen in this stunning infrared portrait. In the false-color view, bluish Zeta Oph, a star about 20 times more massive than the Sun, lies near the center of the frame, moving toward the left at 24 kilometers per second. Its strong stellar wind precedes it, compressing and heating the dusty interstellar material and shaping the curved shock front. Around it are clouds of relatively undisturbed material. What set this star in motion? Zeta Oph was likely once a member of a binary star system, its companion star was more massive and hence shorter lived. When the companion exploded as a supernova catastrophically losing mass, Zeta Oph was flung out of the system. About 460 light-years away, Zeta Oph is 65,000 times more luminous than the Sun and would be one of the brighter stars in the sky if it weren't surrounded by obscuring dust. The image spans about 1.5 degrees or 12 light-years at the estimated distance of Zeta Ophiuchi.

APOD:
Aurora Australis Image Credit & Copyright: Robert Schwarz (South Pole Station)
Explanation: Not fireworks, these intense shimmering lights still danced across Earth's night skies late last month, seen here above the planet's geographic south pole. The stunning auroral displays were triggered as a coronal mass ejection blasted from the Sun days earlier impacted the magnetosphere, beginning a widespread geomagnetic storm. The six fisheye panels were recorded with digital camera and battery in a heated box to guard against -90 degree F ambient temperatures of the long winter night. Around the horizon are south pole astronomical observatories, while beyond the Aurora Australis stretch the stars of the southern Milky Way.
---
Astronomy Online is a personal resource of mine that is made public. Please enjoy the site.

---

ARCHIVED BLOG ENTRIES

---
Advertising within text will be in italics with a link to the ad source.
Observation - This section includes information on coordinate systems, constellations, objects visible in the night sky, and some images of the night sky of the northern and southern hemispheres.
Science - This section includes information on some of the basic science used in astronomy. There is information on the variety of tools used (like telescopes) as well as methods of using them. There is a mathematics primer, introduction to some physical processes, formulas used in astronomy, and information on computer use in Astronomy.

Solar System - As indicated, this section covers our Solar System and everything in it. It covers the Sun, planets, their moons, asteroids, comets and exotic objects like TNO's and Kuiper Belt Objects.
Stars - This section covers stars in our own galaxy. It covers the variety of stellar evolution paths. It also covers supernova, black holes, and some of the radiative processes in the interstellar medium.

Our Galaxy - This section covers our galaxy as well as some of the nearby galaxies in our own Local Group. It also covers galaxy evolution.
Cosmology - This section covers other galaxies and galaxies clusters. It also covers the big bang, relativity and dark matter.
Astrobiology - This section covers the relatively new field in astronomy - the possibility of life in our Solar System and the Universe. There is also information on some of the projects dealing with this - like SETI.

Exoplanets - This section covers the study of planets known to exist around other stars. It covers both amateur and professional involvement and shows you how you can get involved with the search as well.

Astrophotography - This section covers the fastest growing hobby of astrophotography. This section offers information and tips on photography and also features and Image Gallery.
Advertisement
Braindumps Testking 000-105 640-816 SY0-201 70-662 650-987 70-642 1Y0-A18 E22-275