Welcome to Astronomy Online
A legally blind photographer/astronomer on disability so I use this site to contribute to society.


Last Updated: added graphics for the 88 constellations under Observation/The Night Sky.


This site is a testament that even though I have a physical disability - legally blind - I can still do things that helps other people.

I also have a new image gallery. I call it Second Site Image Gallery.

This is an educational website. It's never too late to learn astronomy, even for those who have not completed their primary (High School) education. A GED can get you in the door to college level courses.

!-->

Visit this page: https://www.advancedwriters.com/custom-research-paper and get Astronomy research project writing assistance for University classes.

A guide to teach kids to draw at imagiplay.com.

3dinsider.com - 3D printers are changing science fast.
---
Telescope Reviewer: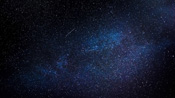 What are the best telescopes for astrophotography Featured Image Source: Pixabay
Have you picked up astronomy as a hobby, but stargazing does not cut it for you anymore? ...Read More
---
Affordable academic writing company CheapWritingHelp.com provides students with unique astronomy research papers and science essays.
Look no further than the best cheap parcel courier to deliver your items.
A-Writer essay writing service with the best PhD writers on Astronomy.
---
APOD:
Sound and Light Captured by Mars InSight Image Credit: NASA/JPL-Caltech
Explanation: Your arm on Mars has unusual powers. For one thing it is nearly 2 meters long, has a scoop and grapple built into its hand, and has a camera built into its forearm. For another, it will soon deploy your ear -- a sensitive seismometer that will listen for distant rumblings -- onto the surface of Mars. Your SEISmomet-ear is the orange box in the foreground, while the gray dome behind it will be its protective cover. Your arm is attached to the InSight robotic lander that touched down on Mars two weeks ago. Somewhat unexpectedly, your ear has already heard something -- slight vibrations caused by the Martian wind flowing over the solar panels. Light from the Sun is being collected by the solar panels, part of one being visible on the far right. Actually, at the present time, you have two arms operating on Mars, but they are separated by about 600 kilometers. That's because your other active arm is connected to the Curiosity rover exploring a distant crater. Taken a week ago, rusty soil and rocks are visible in the featured image beyond Insight, as well as the orange sky of Mars.

APOD:
Swimming on Jupiter Image Credit: NASA, JPL-Caltech, SwRI, MSSS; Processing & License: Brian Swift, Sean Doran
Explanation: On October 29, the Juno spacecraft once again dove near the turbulent Jovian cloud tops. Its 16th orbital closest approach or perijove passage, brought Juno within 3,500 kilometers of the Solar System's largest planetary atmosphere. These frames, recorded by JunoCam while the spacecraft cruised 20 - 50 thousand kilometers above the planet's middle southern latitudes, seem to follow a swirling cloud shaped remarkably like a dolphin. Swimming along Jupiter's darker South South Temperate Belt, this dolphin is itself planet-sized though, some thousands of kilometers across. Juno's next perijove passage is coming up on December 21.
---
---
Astronomy Online is a personal resource of mine that is made public. Please enjoy the site.

---

ARCHIVED BLOG ENTRIES

---
Advertising within text will be in italics with a link to the ad source.
Observation - This section includes information on coordinate systems, constellations, objects visible in the night sky, and some images of the night sky of the northern and southern hemispheres.
Science - This section includes information on some of the basic science used in astronomy. There is information on the variety of tools used (like telescopes) as well as methods of using them. There is a mathematics primer, introduction to some physical processes, formulas used in astronomy, and information on computer use in Astronomy.

Solar System - As indicated, this section covers our Solar System (See Solar System App) and everything in it. It covers the Sun, planets, their moons, asteroids, comets and exotic objects like TNO's and Kuiper Belt Objects.
Stars - This section covers stars in our own galaxy. It covers the variety of stellar evolution paths. It also covers supernova, black holes, and some of the radiative processes in the interstellar medium.

Our Galaxy - This section covers our galaxy as well as some of the nearby galaxies in our own Local Group. It also covers galaxy evolution.
Cosmology - This section covers other galaxies and galaxies clusters. It also covers the big bang, relativity and dark matter.
Astrobiology - This section covers the relatively new field in astronomy - the possibility of life in our Solar System and the Universe. There is also information on some of the projects dealing with this - like SETI.

Exoplanets - This section covers the study of planets known to exist around other stars. It covers both amateur and professional involvement and shows you how you can get involved with the search as well.

Astrophotography - This section covers the fastest growing hobby of astrophotography. This section offers information and tips on photography and also features and Image Gallery.
Advertisement
Best Long Boards Longboardbrand.com | QuitSmokingCommunity.org | American Cancer Society | Mesothelioma Cancer Resources | Mesothelioma Veterans Center | MesotheliomaHelpNow | Cerebralpalsy Guidance | Recall Report | ConsumerSafetyGuide | CouponChief-Ultimate Guide to Financial Resources for Cancer Patients