---
Astronomy Online Store
.
Reload the page (F5 key) to see a random selection of items below.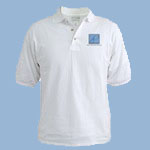 ---
---
Stumble It!

Welcome to Astronomy Online
A legally blind photographer/astronomer on disability so I use this site to contribute to society.

Last Updated: added graphics for the 88 constellations under Observation/The Night Sky.

This site is a testament that even though I have a physical disability - legally blind - I can still do things that helps other people. I even have a new project: Astro-Drummer, a site dedicated to my other hobby.
I also have a new image gallery. I call it Second Site Image Gallery.
This is an educational website. It's never too late to learn astronomy, even for those who have not completed their primary (High School) education. A GED can get you in the door to college level courses.
Check out this list of lego star wars sets for a great selection of astronomy lego toys for boys and girls.
Visit this page: https://www.advancedwriters.com/custom-research-paper/ and get Astronomy research project writing assistance for University classes.
A guide to teach kids to draw at imagiplay.com.

InboxAstronomy:
NASA Introduces New, Wider Set of Eyes on the Universe: Baltimore's Space Telescope Science Institute to Partner on New NASA 'Wide-View' Space Telescope After years of preparatory studies, NASA is formally starting an astrophysics mission designed to help unlock the secrets of the universe the Wide-Field Infrared Survey Telescope (WFIRST). WFIRST will image large regions of the sky in near-infrared light to answer fundamental questions about dark energy and the structure and evolution of the universe. It will also find and characterize planets beyond our solar system, and as a general-purpose observatory, revolutionize many other astrophysical topics. WFIRST will have a mirror the same size as Hubble's, but it will have a 100 times wider view of space. Slated for launch in the mid-2020s, it will complement the capabilities of NASA's other major astrophysical observatories.

APOD:
Orion and Official Star Names Image Credit & Copyright: Rogelio Bernal Andreo
Explanation: Familiar stars in Orion and constellations across the sky now have official names. Over the past year, the International Astronomical Union, the only body officially tasked with naming stars, approved names already in common use for 227 of the brightest stars, including the most famous stars on the sky Sirius, Polaris, and Betelgeuse. Pictured, the constellation of Orion is shown with several of these now-official star names superposed. Spanning about 30 degrees, this breath-taking vista stretches across the well-known constellation from head to toe (left to right) and beyond. The common names for all three stars in Orion's belt are also now official. At 1,500 light years away, the Great Orion Nebula is the closest large star forming region, here visible just right and below center. Also visible are famous nebulae including the Horsehead Nebula and the Witch Head Nebula. Of course, the Orion Nebula and bright stars are easy to see with the unaided eye, but dust clouds and emission from the extensive interstellar gas in this nebula-rich complex, are too faint and much harder to record. In the featured mosaic of broadband telescopic images, additional image data acquired with a narrow hydrogen alpha filter was used to bring out the pervasive tendrils of energized atomic hydrogen gas like in the arc of the giant Barnard's Loop.

APOD:
A Triple Star is Born Image Credit: Bill Saxton, ALMA (ESO/NAOJ/NRAO), NRAO/AUI/NSF - Publication: John Tobin (Univ. Oklahoma/Leiden) et al.
Explanation: A triple star system is forming, enshrouded within this dusty natal disk some 750 light-years away in the Perseus molecular cloud. Imaged at millimeter wavelengths by the Atacama Large Millimeter/submillimeter Array (ALMA) in Chile, the extreme close-up shows two protostars separated by a mere 61 AU (1 AU is the Earth-Sun distance) with a third 183 AU from the central protostar. The ALMA image also reveals a clear spiral structure indicating instability and fragmentation led to the multiple protostellar objects within the disk. Astronomers estimate that the system, cataloged as L1448 IRS3B, is less than 150,000 years old. Captured at an early phase, the starforming scenario is likely not at all uncommon, since almost half of all sun-like stars have at least one companion.
---
Astronomy Online is a personal resource of mine that is made public. Please enjoy the site.

---

ARCHIVED BLOG ENTRIES

---
Advertising within text will be in italics with a link to the ad source.
Observation - This section includes information on coordinate systems, constellations, objects visible in the night sky, and some images of the night sky of the northern and southern hemispheres.
Science - This section includes information on some of the basic science used in astronomy. There is information on the variety of tools used (like telescopes) as well as methods of using them. There is a mathematics primer, introduction to some physical processes, formulas used in astronomy, and information on computer use in Astronomy.

Solar System - As indicated, this section covers our Solar System and everything in it. It covers the Sun, planets, their moons, asteroids, comets and exotic objects like TNO's and Kuiper Belt Objects.
Stars - This section covers stars in our own galaxy. It covers the variety of stellar evolution paths. It also covers supernova, black holes, and some of the radiative processes in the interstellar medium.

Our Galaxy - This section covers our galaxy as well as some of the nearby galaxies in our own Local Group. It also covers galaxy evolution.
Cosmology - This section covers other galaxies and galaxies clusters. It also covers the big bang, relativity and dark matter.
Astrobiology - This section covers the relatively new field in astronomy - the possibility of life in our Solar System and the Universe. There is also information on some of the projects dealing with this - like SETI.

Exoplanets - This section covers the study of planets known to exist around other stars. It covers both amateur and professional involvement and shows you how you can get involved with the search as well.

Astrophotography - This section covers the fastest growing hobby of astrophotography. This section offers information and tips on photography and also features and Image Gallery.
Advertisement
Braindumps Testking 000-105 640-816 SY0-201 70-662 650-987 70-642 1Y0-A18 E22-275