---
Astronomy Online Store
.
Reload the page (F5 key) to see a random selection of items below.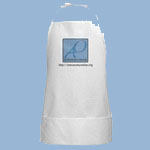 ---
---
Stumble It!

Welcome to Astronomy Online
A legally blind photographer/astronomer on disability so I use this site to contribute to society.

Last Updated: October 24, 2012 added graphics for the 88 constellations under Observation/The Night Sky.

This site is a testament that even though I have a physical disability - legally blind - I can still do things that helps other people. I even have a new project: Astro-Drummer, a site dedicated to my other hobby.
I also have a new image gallery. I call it Second Site Image Gallery.
This is an educational website. It's never too late to learn astronomy, even for those who have not completed their primary (High School) education. A GED can get you in the door to college level courses.

InboxAstronomy:
The Party's Over for These Youthful Compact Galaxies Hubble has uncovered young, massive, compact galaxies whose raucous star-making parties are ending early. The firestorm of star birth has blasted out most of the remaining gaseous fuel needed to make future generations of stars. Now the party's over for these gas-starved galaxies, and they are on track to possibly becoming so-called "red and dead galaxies," composed only of aging stars. An analysis of 12 merging galaxies is suggesting that energy from the star-birthing frenzy created powerful winds that are blowing out the gas, squelching future generations of stars. This activity occurred when the universe was half its current age of 13.7 billion years.

APOD:
The Mysterious Methane of Mars Illustration Credit: Methane Workshop, Frascati Italy, Villanueva et al. 2009, NASA
Explanation: What's creating methane on Mars? Recent measurements from the robotic Curiosity rover currently rolling across Mars indicate a surprising 10-fold increase in atmospheric methane between measurements only months apart. Life is a major producer of methane on Earth, and so speculation is rampant that some sort of life -- possibly microbial life -- is creating methane beneath the surface of Mars. Other possibilities do exist, though, with a leading model being the sudden release of methane produced by the mixing of specific soil chemicals with underground water. Proposed origins of Martian methane are depicted in the featured illustration. The origin of Mars' methane is a very active area of research, with missions like Curiosity and India's Mars Orbiter Mission searching for clues by measuring methane abundance changes and possible byproducts of different methane-producing processes.

APOD:
Tyrrhenian Sea and Solstice Sky Image Credit & Copyright: Danilo Pivato
Explanation: Today the solstice occurs at 23:03 Universal Time, the Sun reaching its southernmost declination in planet Earth's sky. Of course, the December solstice marks the beginning of winter in the northern hemisphere and summer in the south. When viewed from northern latitudes, and as shown in the above horizontally compressed image, the Sun will make its lowest arc through the sky along the southern horizon. So in the north, the solstice day has the shortest length of time between sunrise and sunset and fewest hours of daylight. This striking composite image follows the Sun's path through the December solstice day of 2005 in a beautiful blue sky, looking down the Tyrrhenian Sea coast from Santa Severa toward Fiumicino, Italy. The view covers about 115 degrees in 43 separate, well-planned exposures from sunrise to sunset.
---
Astronomy Online is a personal resource of mine that is made public. Please enjoy the site.

---

ARCHIVED BLOG ENTRIES

---
Advertising within text will be in italics with a link to the ad source.
Observation - This section includes information on coordinate systems, constellations, objects visible in the night sky, and some images of the night sky of the northern and southern hemispheres.
Science - This section includes information on some of the basic science used in astronomy. There is information on the variety of tools used (like telescopes) as well as methods of using them. There is a mathematics primer, introduction to some physical processes, formulas used in astronomy, and information on computer use in Astronomy.

Solar System - As indicated, this section covers our Solar System and everything in it. It covers the Sun, planets, their moons, asteroids, comets and exotic objects like TNO's and Kuiper Belt Objects.
Stars - This section covers stars in our own galaxy. It covers the variety of stellar evolution paths. It also covers supernova, black holes, and some of the radiative processes in the interstellar medium.

Our Galaxy - This section covers our galaxy as well as some of the nearby galaxies in our own Local Group. It also covers galaxy evolution.
Cosmology - This section covers other galaxies and galaxies clusters. It also covers the big bang, relativity and dark matter.
Astrobiology - This section covers the relatively new field in astronomy - the possibility of life in our Solar System and the Universe. There is also information on some of the projects dealing with this - like SETI.

Exoplanets - This section covers the study of planets known to exist around other stars. It covers both amateur and professional involvement and shows you how you can get involved with the search as well.

Astrophotography - This section covers the fastest growing hobby of astrophotography. This section offers information and tips on photography and also features and Image Gallery.
Advertisement
Braindumps Testking 000-105 640-816 SY0-201 70-662 650-987 70-642 1Y0-A18 E22-275