---
Astronomy Online Store
.
Reload the page (F5 key) to see a random selection of items below.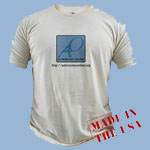 ---
---
Stumble It!

Welcome to Astronomy Online
A legally blind photographer/astronomer on disability so I use this site to contribute to society.

Last Updated: October 24, 2012 added graphics for the 88 constellations under Observation/The Night Sky.

This site is a testament that even though I have a physical disability - legally blind - I can still do things that helps other people. I even have a new project: Astro-Drummer, a site dedicated to my other hobby.
I also have a new image gallery. I call it Second Site Image Gallery.
This is an educational website. It's never too late to learn astronomy, even for those who have not completed their primary (High School) education. A GED can get you in the door to college level courses.

InboxAstronomy:
Telescopes Team Up to Find Distant Uranus-Sized Planet Through Microlensing The majority of planets discovered outside our solar system orbit close to their parent stars because these planets are the easiest to find. But to fully understand how distant planetary systems are put together, astronomers must conduct a census of all the planets around a star. So they need to look farther away from the star-from about the distance of Jupiter is from our sun, and beyond.

APOD:
Stripping ESO 137-001 Image Credit & Copyright: NASA, ESA, CXC
Explanation: Spiral galaxy ESO 137-001 hurtles through massive galaxy cluster Abell 3627 some 220 million light years away. The distant galaxy is seen in this colorful Hubble/Chandra composite image through a foreground of the Milky Way's stars toward the southern constellation Triangulum Australe. As the spiral speeds along at nearly 7 million kilometers per hour, its gas and dust are stripped away when ram pressure with the cluster's own hot, tenuous intracluster medium overcomes the galaxy's gravity. Evident in Hubble's near visible light data, bright star clusters have formed in the stripped material along the short, trailing blue streaks. Chandra's X-ray data shows off the enormous extent of the heated, stripped gas as diffuse, darker blue trails stretching over 400,000 light-years toward the bottom right. The significant loss of dust and gas will make new star formation difficult for this galaxy. A yellowish elliptical galaxy, lacking in star forming dust and gas, is just to the right of ESO 137-001 in the frame.

APOD:
The ISS and a Colorful Moon Image Credit & Copyright: Dylan O'Donnell
Explanation: Tonight's Full Moon, the second Full Moon in July, could be called a blue moon according to modern folklore. But this sharp and detailed mosaic, recorded with telescope and digital camera just before July's first Full Moon, actually does show a colorful lunar surface. The colors have been enhanced in the processed image but are real nonetheless, corresponding to real differences in the chemical makeup of the lunar surface. Also easy to see especially when the Moon is near full phase, bright rays from 85 kilometer wide Tycho crater at the upper right extend far across the lunar surface. Against the southern lunar highlands above and right of Tycho is an amazingly detailed silhouette of the International Space Station. Seen from Byron Bay, NSW Australia on June 30, the ISS lunar transit lasted about 1/3 of a second, captured with a fast shutter speed in burst mode.
---
Astronomy Online is a personal resource of mine that is made public. Please enjoy the site.

---

ARCHIVED BLOG ENTRIES

---
Advertising within text will be in italics with a link to the ad source.
Observation - This section includes information on coordinate systems, constellations, objects visible in the night sky, and some images of the night sky of the northern and southern hemispheres.
Science - This section includes information on some of the basic science used in astronomy. There is information on the variety of tools used (like telescopes) as well as methods of using them. There is a mathematics primer, introduction to some physical processes, formulas used in astronomy, and information on computer use in Astronomy.

Solar System - As indicated, this section covers our Solar System and everything in it. It covers the Sun, planets, their moons, asteroids, comets and exotic objects like TNO's and Kuiper Belt Objects.
Stars - This section covers stars in our own galaxy. It covers the variety of stellar evolution paths. It also covers supernova, black holes, and some of the radiative processes in the interstellar medium.

Our Galaxy - This section covers our galaxy as well as some of the nearby galaxies in our own Local Group. It also covers galaxy evolution.
Cosmology - This section covers other galaxies and galaxies clusters. It also covers the big bang, relativity and dark matter.
Astrobiology - This section covers the relatively new field in astronomy - the possibility of life in our Solar System and the Universe. There is also information on some of the projects dealing with this - like SETI.

Exoplanets - This section covers the study of planets known to exist around other stars. It covers both amateur and professional involvement and shows you how you can get involved with the search as well.

Astrophotography - This section covers the fastest growing hobby of astrophotography. This section offers information and tips on photography and also features and Image Gallery.
Advertisement
Braindumps Testking 000-105 640-816 SY0-201 70-662 650-987 70-642 1Y0-A18 E22-275